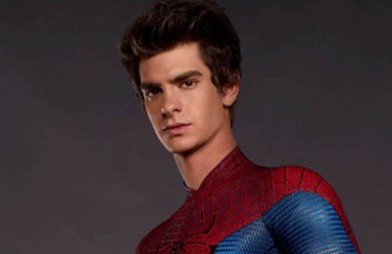 Dane DeHaan has been cast as Peter Parker's troubled best friend Harry Osbourn in Marc Webb's superhero sequel.
The up-and-coming actor – who made his name in 'Chronicle' and has small parts in 'Lawless' and 'Lincoln' – joins Andrew Garfield and Emma Stone in the superhero franchise as hero Peter Parker's tormented best friend, who later goes on to become his enemy.
Director Marc Webb announced: "Dane is an exciting and extraordinary young actor and he is a fantastic addition to our cast."
He then confirmed the news on twitter, saying: "Meet Harry Osborn. So excited to have him on board."
Dane then posted: "To say I'm excited is an understatement. #HarryOsborn #ASM2", before being inundated with positive comments from fans of the Marvel comic book franchise.
He added: "All this love is makin' me feel all tingly inside. Thanks ya'll.#HarryOsborn #ASM2 (sic)"
The 26-year-old star was first tipped for the role last month alongside 'Supernatural' star Alden Ehrenreich and 'Melancholia"s Brady Corbet, but reports emerged Sony Pictures might be looking for a more athletic, all-American take on the character.
Harry is the son of the Green Goblin alter-ego Norman Osborn and becomes Peter's arch nemesis when his father dies. Producers are said to have gone with a more "dark and edgy" approach to match James Franco's chilling performance as Harry in Sam Raimi's earlier triology. .
Jamie Foxx and Shailene Woodley have also been confirmed as Electro and Mary-Jane Watson respectively.
'The Amazing Spider-Man 2' will be released in the UK on 18 April 2014.