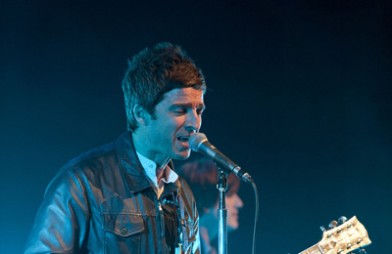 Noel Gallagher has blasted pop acts for not being themselves, unlike in the 90s when there were lots of bands with attitude in the charts.
The High Flying Birds musician has hit out at today's stars for not having the rock 'n' roll attitude and behaviour of his former band, Oasis, in their 90s heyday.
He told the Daily Star newspaper: "Back in the 90s the Top 20 was mostly bands and now it's all manufactured pop. They have got their careers to think about.
"So you don't get anybody swearing or even admitting to smoking.
"If you are being yourselves nobody can touch you.
"We never brushed anything under the carpet, so to speak. If I was asked a silly question I used to give a silly answer."
Meanwhile boy band One Direction – made up of Niall Horan, Zayn Malik, Liam Payne, Harry Styles and Louis Tomlinson – have been snubbed by iconic singer Sir Cliff Richard, 72, who won't acknowledge them until they have proved to have had a lasting career in the music business.
He told Australia's Woman's Day magazine: "When people ask me about bands like One Direction, I say, I may not know them now, but if they are still here in five years, then ask me again."