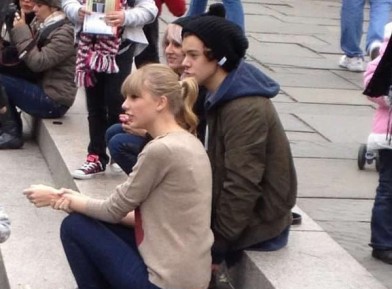 Taylor Swift and Harry Styles have been spotted out together for the first time as they enjoyed a quiet walk in New York's Central Park yesterday (02.12.12).
The lovebirds were spotted out in public together for the first time as they casually strolled through the park with some friends, stopping to watch the sea lions at the zoo.
The 'I Knew You Were Trouble' singer and the One Direction heartthrob appeared deep in conversation as they joined two older friends and their baby, which country starlet Taylor held on her lap and doted upon.
Fans of the boy band had been following Harry around the city and took to twitter in disbelief to share photos of the new couple, with one writing: "Just saw Taylor Swift. Holy c**p!"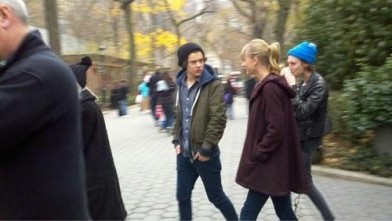 The 18-year-old pop idol has invited Taylor – who split with high school senior Conor Kennedy in October – to watch the band perform the biggest gig of their career at New York's iconic Madison Square Garden tonight, and the 22-year-old singer flew straight out to join him after performing at KIIS-FM's Jingle Ball at the Nokia Theatre in Los Angeles.
'The X Factor' USA co-host Mario Lopez first sparked rumours of a romance after announcing he had seen the pair "walking off hand-in-hand" during rehearsals for the singing competition's live results show in November.
He added: "So Taylor Swift and Harry from One Direction – you heard it here first. [They're] officially hanging out, I can say that much."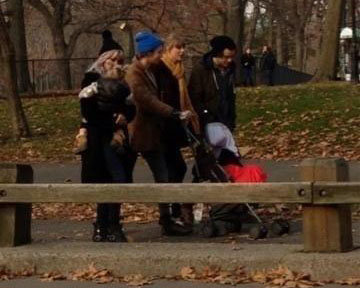 However, insiders claim the blonde beauty is just trying to win back her ex-boyfriend Conor by making him jealous of her relationship with infamous womaniser Harry, who she first briefly dated back in March.
A source told HollywoodLife.com: "She isn't denying in any way the reports of the people talking about her having a relationship with Harry because she wants to make Conor jealous and the way she thinks she is making him jealous is to show him that she has options."