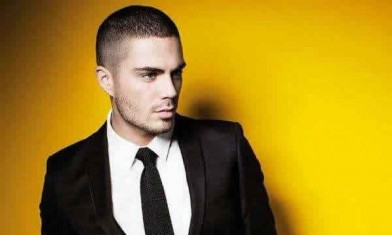 The Wanted heartthrob Max George insists the Lindsay Lohan's nightclub fight on Thursday was blown out of proportion and says the police overreacted.
George and his bandmates were partying with the actress when she allegedly lashed out at a reveller at Manhattan hotspot Club Avenue.
Police arrived at the scene and arrested Lohan, but George insists the authorities overreacted.
In an interview with JoJo Wright of KIIS-FM, Los Angeles, Max said, "We were just out and there was a bit of trouble with someone in the club. But it got blown out of proportion to be honest."
The singer also played down reports he was at the reason the fued began in the first place. George added, "It wasn't me. I didn't instigate anything. It was nothing to do with me."
The 24-year-old also revealed he is not dating the troubled star but would like to hang out with Lohan again – He told Wright, "She's cool. She was a top girl. She's good fun… She's a nice girl."