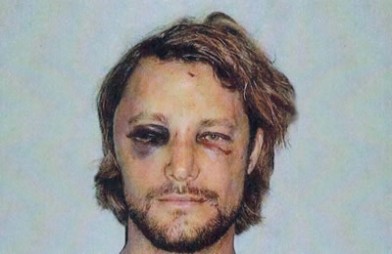 Halle Berry and her fiance Olivier Martinez have agreed to pay for all of her ex-boyfriend Gabriel Aubry's medical and legal bills stemming from their vicious fight last week and recent custody battle
The 'Cloud Atlas' star and her French fiance, 46, have reached a settlement with her four year old daughter Nahla's father, 36, following a vicious fight between him and Olivier last week and agreed to cover all of his bills stemming from the fight and their bitter custody battle.
A source told gossip website RadarOnline: "The settlement that was reached between Halle and Gabe in the aftermath of his arrest for allegedly getting into a fight with Olivier Martinez, includes an agreement that the couple will pay for the Canadian model's legal and medical bills. Without admitting ANY guilt, Olivier agreed to pay for Gabe's medical bills because he suffered the brunt of the injuries from the fight.
"Olivier is a former boxer, and his dad is a retired professional fighter. Gabe won't be responsible for legal bills he incurred for obtaining a temporary restraining order against Olivier, those will be covered by Halle. The settlement discussions between Halle's lawyer, Blair Berk, and Gabe's attorney, Shawn Holley, were extremely professional. Both Halle and Gabe didn't want this drama to continue to play out, and wanted a quick resolution for the sake of their daughter, Nahla."
The 46-year-old actress has also assured the Canadian model that Olivier will not be involved in their parenting issues in the future.
An insider said: "Olivier will NOT be present in the future during the times that Nahla is dropped off and picked up between Gabriel and Halle. This was very important to Gabe going forward because he feared for his safety. Gabe was supposed to have Nahla on Thanksgiving (22.11.12), according to their custody agreement, but Halle asked if she could have the little girl that day and Gabe said yes. He had no obligation to do so, but he had been acting in good faith and knew it meant a lot to Halle, so he did it. Gabe was absolutely blindsided by Olivier and his rage."