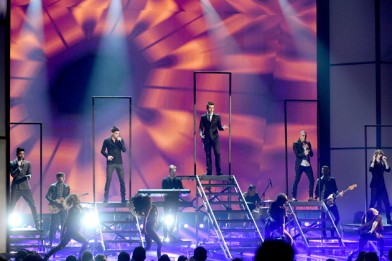 Not only did they look dashing in their Tommy Hilfiger suits, The Wanted prove to America that they are here to stay after smashing the stage at the 40th American Music Awards.
The "bad boys of England," dominated the stage last night in Los Angeles and performed their new single "I Found You" in front of a crowd that included the likes of Taylor Swift, Linkin Park, Christina Aguilera and Stevie Wonder to name a few. Aided by their live band and staging that included pyrotechnics, the boys gave what was arguably one of the best performances of the night.
Each member of the boy band nailed their solos but the crowd really started roaring when Nathan Sykes, 19, shocked the audience with his powerful vocals.  By the end of their performance, the crowd was on their feet, taken aback by what they had just witnessed.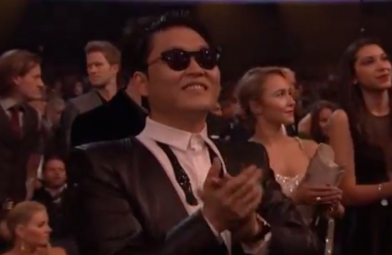 The boys themselves came off the stage buzzing and were slightly in disbelief. Nathan took to Twitter and said, "Just got a standing ovation at our first AMAs. I'm speechless."
His sentiments were matched by fellow band member Tom Parker, 24: "2 years ago we were playing school tours up and down the UK. Now we're performing and nominated at the AMA's #privileged"
He further elaborated saying, "Favourite moment of my career so far!! #AMA"
Fans of The Wanted seemed to agree with their idols as they trended #TheWantedKILLEDtheAMAs worldwide.
It did not take the boys long to show their appreciation for all the love they were feeling from the fans. "Thanks for all of your amazing comments. You guys are the reason we do this. We love you all :D xx," tweeted Nathan.
"I Found You" is now available on iTunes and is the first single off of The Wanted's upcoming album which is scheduled for release early next year.