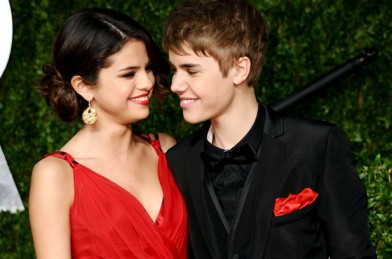 Justin Bieber is trying to get back into the good books of Selena Gomez and the beautiful ex-girlfriend may be willing.
The Canadian heartthrob has made several attempts to get back with Selena after "having second thoughts" about splitting with the gorgeous Gomez according to new reports.
"He has been calling and texting her," a source told NYDailyNews.com, adding, "he's been reaching out to her friends."
Bieber paid Gomez a visit while she was in New York City.
"He met her at her hotel so they could talk and he later asked her out to dinner. Bieber wanted her to feel comfortable, so he invited friends to join them for dinner at Morandi in the West Village Sunday night." adds the source.
After hooking up with Bieber, Gomez and friends went clubbing.
Gomez "asked her friend to take her phone from her for the night when she got to the club," a second source tells NYDailyNews.com. "She said she didn't want to text [Bieber]. She danced and had fun and when she got her phone back at the end of the night, she rolled her eyes and showed her friends how many missed calls and texts she had from him."
What do you make of it? We would love to hear your thoughts. Let us know in the comments below.