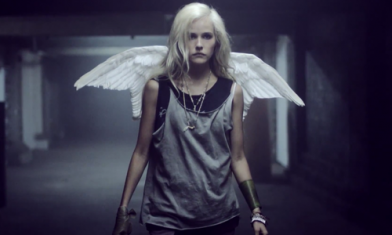 Ed Sheeran – 'Give Me Love' (Official Video)
Ed Sheeran has released the official music video to his next single, 'Give Me Love'. This is the final single to be taken from his multi-platinum '+', his debut album.
The video shows former Home & Away actress Isabel Lucas wondering through the city streets as cupid (with wings and all). She wreaks a little havoc along the way shooting at people with her arrows, making them fall in love.
Ed is seen sitting in a cafe at one point with cupid looking on.
The singer/songwriter unveiled the new promo via Twitter, saying: "This is the final video and single from my album, it's been an awesome journey so far #givemelovevideo"
'The actress is the video is the amazing Isabel Lucas, hope you all enjoy it x"
Watch the music video for Ed Sheeran's new song 'Give Me Love' below:
[youtube_video id="FOjdXSrtUxA"]
What did you think of the video? Tell us in the comments below or tweet @Pop_Scoop!