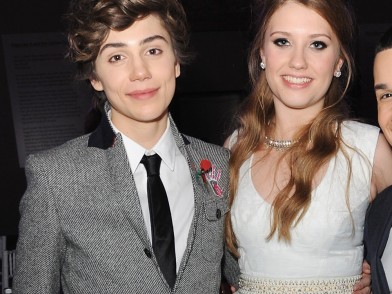 The speculation that X Factor finalists Ella Henderson and Union J pretty boy George Shelley – are dating began since the two hit our screens.
Denials were quick to followed with both George and Ella tweeting the "just friends" card on many occasions. However, a show insider says they are a couple.
A source told The Sun: "Ella and George are the sweetest couple. It's so lovely to see them together now they're not denying it.
"They are thrilled they've both got far enough to get on the tour. It means they can spend more time together next year."
The paper adds, "The sweethearts went out for a romantic walk late on Thursday night before returning to the contestants' luxury hotel. Ella is the 5-4 bookies' favourite to win the show."