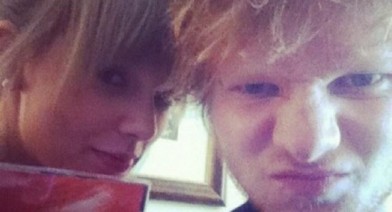 Ed Sheeran seems to be in luck. There is definitely something sexy singer Taylor Swift is attracted to and it isn't just his singer/songwriter talents.
Ed helped Taylor out with her new album 'Red' and is supporting her on her 58 date tour. Ed then got the title of the album tattooed on his arm, leading to further speculation about his relationship with Taylor.
Speaking to Alan Carr on Chatty Man, to be aired on Channel 4 tonight, Taylor said: "He has a tattoo on his arm and it says Red, which is after my new album.
"I think that is the coolest thing ever. I love that. I mean, it's permanent."
Although she played down all the rumours of a relationship with Ed, Taylor didn't rule out dating ginger men altogether.
She said: "I like people with red hair, I would do a ginger.
"I like Rupert Grint, the guy from the Harry Potter films."