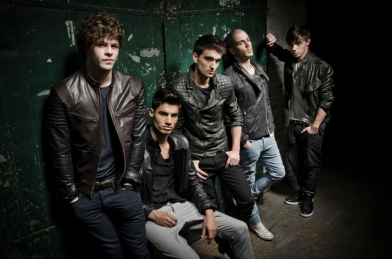 Aiming for a March 2013 release, The Wanted are set to finish off their third studio album early next year.
The 'Glad You Came' hit makers have been working on the record in between their heavy touring schedule and say that they have a few more tracks to pen down before they can present the album to their fans.
Band member Tom Parker spoke to Glamour magazine this month and said; "We're at about eight tracks. I mean, we've done so many tracks. Because we all love writing as well, whether it's for us or for any other people."
"So we've written about 30 tracks. We've got eight that we're really happy with, and the others will get shipped off to other places and stuff," he went on to explain. "We've got another writing session in January. And then we're looking to have the album out in March 2013."
The five piece boy band have just recently released their new single 'I Found You' and have suggested collaborations with artists ranging from LMFAO, Rita Ora and Chris Brown on their eagerly anticipated third studio album.