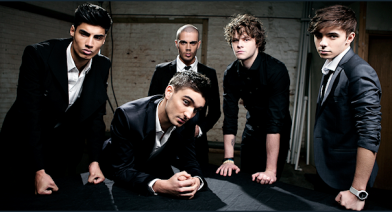 The Wanted have spoken about their controversial collaboration with Chris Brown and admit they are 'nervous' about a possible backlash.
Speaking with Metro, singer Jay McGuiness said: 'Chris Brown really wants to get in the studio with us and we're going to go out there before Christmas and we're going to sing and write.'
The star says his group are all too well aware he will always be associated with beating up his on-off lover Rihanna.
'I think it's been really hard for him to shake it,' McGuiness continued.
'I mean we'll possibly (get a backlash from fans). He still gets a lot of flak for everything that's gone on.'
'We are nervous but if the song's a good song it's our song as much as it is his as well but yeah it's something we're definitely thinking about.'
Rihanna has also showed her forgiveness. She has duetted with her 23-year-old ex on her new album on a track called 'Nobodies Business'.