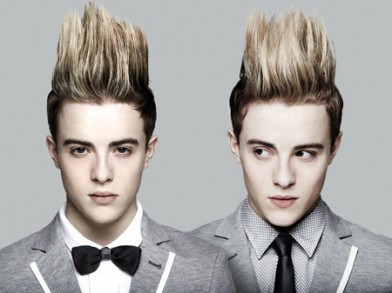 Not sure what to feel about this. Jedward have covered the Ed Sheeran penned track 'Little Things'. The latest single from One Direction.
The X Factor and Eurovision contestants have been running a series of covers on youtube including Adele's James Bond theme 'Skyfall'.
To be honest, it's actually… OK. The vocals are smooth and in time with the simple acoustic strumming.
One Direction will release 'Little Things'on December 2 and the second studio album 'Take Me Home' is released next Monday (November 12).
What do you Directioners think? Let us know in the comments.
[youtube_video id="Fv3o-XMqc4M"]