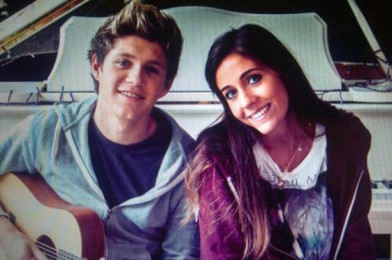 After we broke the story Are Niall and Amy an item? We think so! last month (October 19, 2012). Fans and media have been trying to get to the bottom of this "friendship" saga.
Ten days later, The Mirror picked up the story and all hell broke lose in Twitterville. To add fuel to the fire, apparently, the Irish heartthrob returned backstage at the X Factor last night with Amy, casting more doubts about his relationship.
Sunday Mirror showbiz columnist Dean Piper, met Niall backstage and tweeted:
"We were also joined by Niall 1D and his girlfriend Amy….he seems like a top guy too. Cheeky and fun!"

His comments have been retweeted thousands of times, with many fans still insisting that Horan and Green are just friends.
Dean's however left Directioners in limbo, adding:
"Calm down 1D fans! Sweet dreams!"
What do we think? well… we are already calling them Niamy or Nialmy!