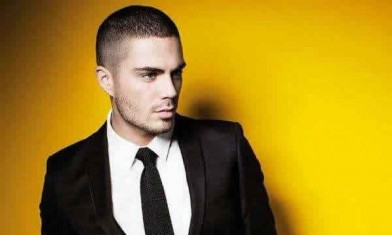 The Wanted's Max George has revealed that he was punched in the face once after stroking a man's beard.
The 'Glad You Came' singer got punched "square on the chin" after innocently admiring the facial hair and attempting to get a closer look.
Speaking to Fabulous magazine, George explains: I got punched by some big dude with a beard, because apparently I tugged on it. I didn't tug it, I just stroked it and said it was awesome and he laid into me. I had no chance! He punched me square on the chin.
Max also spoke about their media-hungry feud with One Direction.
"We're not the best of friends, so it's not like we are going to go up and start hugging and kissing."
"And they make little comments in interviews when we're mentioned. But they're young, and that's expected, and I laugh at it. If they're taking it seriously, then maybe that's just an age thing."