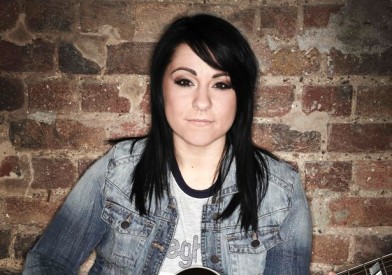 The X Factor confirmed earlier today that Lucy Spraggan has quit the show due to health reasons.
The shows bosses released this official statement this morning:
"Lucy isn't well enough to perform this weekend so she has decided to withdraw from the competition," it said. "We are all sorry to see her go and wish her all the best for the future. She has been a fantastic contestant"
The brave 21-year-old admits to being 'gutted', She said:
She said: "I am gutted not to be able to continue on this journey but I'm not well enough to perform.
"To accept another free pass having missed last weekend would not be fair on the others in the competition. I wish them all well."
Lucy then added: "I would like to express my thanks to everyone who has supported me. There is no way that this setback will prevent me from fulfilling my ambition. You'll be hearing from me again very soon."
Her mentor Tulisa said: "I'm so sorry to lose Lucy from the competition, I have had a brilliant time working with her and I hope I can continue to mentor her in the future.
"I count her as a friend — she is an amazing girl."
Speaking to The Sun, a show insider said the atmosphere was "like a morgue". One staff member said: "Rylan, who she had been sharing a flat with, burst into tears."