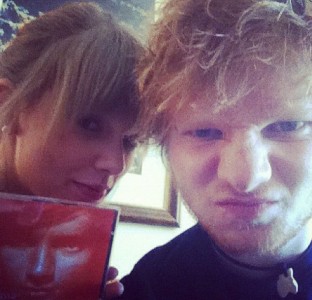 It seems Ed Sheeran is falling for Taylor Swift big time, or that's what the story floating round rumourville.
The British singer is doing very little to hide the speculation after getting her new album 'Red' permanently inked on his left bicep a week after the 22-year-old country superstar split from boyfriend Conor Kennedy.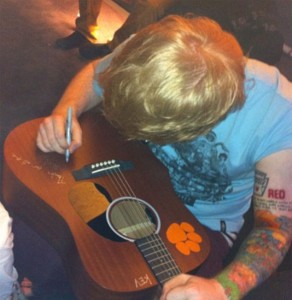 Ed's new work was inked by tattooist Kevin Paul, who has created all of One Direction's Harry Styles' tattoos so far.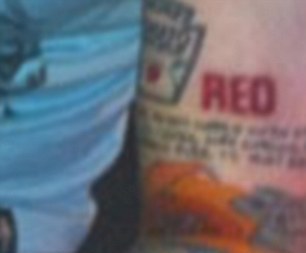 According to The Mirror, Ed and Taylor have grown 'increasingly close'.
Ed took to Twitter to announce that he is joining Swift on her US tour next year, saying: "Happy to announce that I am special guest on @taylorswift13's tour of North America next year… gonna be bonks."
Sheeran could just really like the colour, but it's also coincidentally the title and logo of Swift's new album, 'Red', which he collaborated on with her.