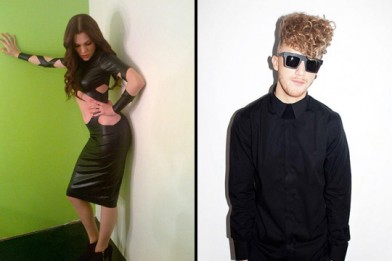 Jessie J has confirmed the release date of her new single, a duet with Daley. The track, 'Remember Me', is will be released on 2 December.
Daley released his first EP 'Those Who Wait' last year. The 22-year-old previously featured on Wretch 32's 'Long Way Home' and co-wrote Gorillaz song 'Doncamatic' with Damon Albarn. He also supported Jessie J on her last UK tour.
Last week, Jessie tweeted a picture of herself (above) wearing a cut-out leather dress while shooting the video for the track, Remember Me.
She tweeted, "Here's a little sneak peak of my outfit from the @DALEYmusic video for #rememberme".
The song has already been played on BBC Radio 1, Choice FM and Kiss FM, and the response after its first play will make sure this will be a huge hit.
WATCH: Daley – Remember Me (Feat. Jessie J)
[youtube_video id="MNo-L4-2P0w"]