'Cyprus Wants 1D Tour'  trends worldwide as 5000 Cypriot One Direction fans take to the social media site on Thursday night, October 25.
The flurry of activity in Twitterverse snowballed with fans around the globe joining their fellow Directioners in a bid to bring the boyband to the Mediterranean island.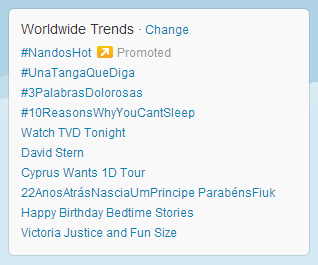 One Direction are set to embark on their massive world tour at the end of February next year, starting with sell-out dates in London.
The forthcoming tour will support the group's second studio album 'Take Me Home' which is released next month.
A "spectacular affair" is promised from the 'Live While We're Young' stars after recent chart domination across the globe.