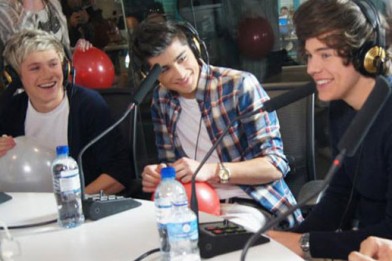 One Direction and Little Mix will be joined by JLS to present their own radio show for charity.
According to Digital Spy, the groups will host their own takeover spots on Capital FM in support of their Help a Capital Child appeal weekend, which runs between October 26 and October 28.
Capital Child said: "This month marks a year since we launched our first ever Capital FM network charity appeal, which was a huge success and raised over £180,000.
"Through the great work of our charity, we're delighted to continue to support the work of Teenager Cancer Trust, making such a difference to so many young people living with cancer across the UK. I am confident that this year's appeal will create another landmark and we thank our amazing listeners for getting involved."
One Direction co-hosted a special day of shows on Radio 1 on October 6.