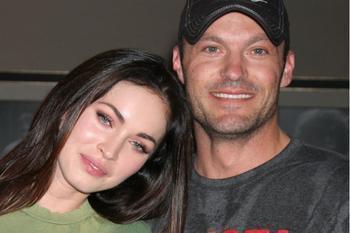 Hollywood star Megan Fox has finally revealed the birth of her son, nearly a month after it happened.
Taking to Facebook to announce the news, Fox said: "We have been very lucky to have had a peaceful few weeks at home, but I would like to release this myself before others do. I gave birth to our son Noah Shannon Green on September 27th. He is healthy, happy, and perfect."
"We are humbled to have the opportunity to call ourselves the parents of this beautiful soul and I am forever grateful to God for allowing me to know this kind of boundless, immaculate love.
"Thanks to those of you who wish to send your positive energy and well wishes. May God bless you and your families abundantly." Fox added.
Fox, 26 and husband Green, 39, married in June 2010 in Hawaii after a four-year engagement that included a brief split in 2009.
Green is best known for his role as David Silver in 1990s TV series Beverly Hills 90210.