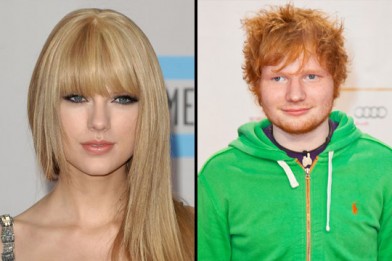 The new Ed Sheeran and Taylor Swift duet, from her upcoming album Red, was leaked today, and will storm the charts.
According to a report from PerezHilton.com, 'Everything Has Changed' is definitely destined to be a huge hit. The site compares it to a 'lollipop dipped in honey,' and adds extra kudos for the harmony.
The pair wrote a duet in her backyard called Everything Has Changed which appears on her new album.
"We were just talking about the feeling of when you first meet someone and all of a sudden the way that the world looks to you changes," she says.
"Like everything looks different to you because of this one person, because one new person came into your life. It's really cool."
You can check out 'Everything Has Changed' from Taylor Swift's upcoming album 'Red'  – below.
[youtube_video id="CGyuCAZ2P7g"]