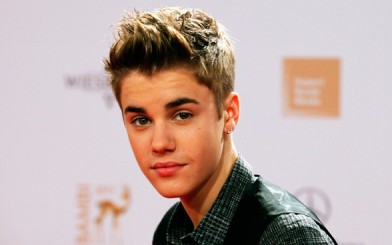 Was pop star Justin Bieber's laptop actually stolen during a show in Washington state?
Bieber had complained earlier this week his computer and camera had been stolen backstage at one of his gigs and he was subsequently subjected to threats on twitter that personal videos and files from the laptop would be leaked online.
Twitter user gwexy had threatened to release a personal video at 12pm today (12.10.12) – and the footage was 'Beauty and a Beat', the singer's new promo with Nicki Minaj.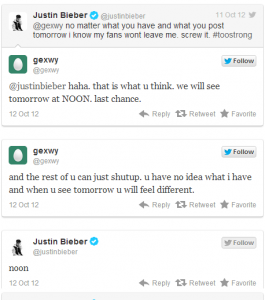 But according to Bieber's tour manager, the pop star really did have a computer stolen from him in Tacoma, and the reason no police report could be located is because it was filed under the name of his tour manager, Josh Williams. Bieber's manager, irked by my post, classified the timing of it all as "making lemonade out of lemons."
Tacoma Police spokesperson Mark Fulghum confirms that a police report was filed online using the name Josh Williams a little after 9 p.m. on Oct. 10, claiming a laptop had been stolen.
See the video below:
[youtube_video id="Ys7-6_t7OEQ"]