British pop singer-songwriter Jess Glynne is making a triumphant return with her soulful and infectious summer anthem, 'What Do You Do?'. With a voice that is instantly recognizable and relatable, Jess delves into the complexities of love and self-preservation in her latest single. You can listen to the track below.
Set against a backdrop of shadowy house beats and disco strings, Jess pours her heart out on the dance floor, singing, "I keep falling in and out of the same mistakes… what do you do when love is not enough? You hold on when you know you should give up."
When asked about 'What Do You Do?', Jess shared, "This song is filled with a lot of emotions, and I'm incredibly excited to share it with all of you. Creating this kind of music is one of my favorites. I wear my heart on my sleeve, accompanied by a beat that compels you to move. Sometimes, we all need to escape our sadness and thoughts and simply let ourselves be free to dance to the music. Finding hope amidst any situation is essential for me, so if that's what you need right now, I hope this song provides it."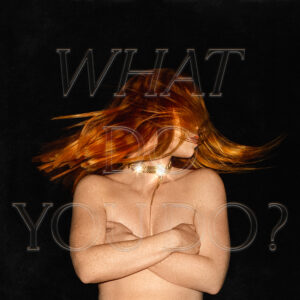 Co-written by Jess herself, along with the talented Chrome Sparks (known for his work with Khalid and Major Lazer) and Simon Wilcox (associated with Selena Gomez), 'What Do You Do?' is co-produced by Stuart Price (renowned for his collaborations with Madonna and Dua Lipa).
The song builds on the success of Jess's introspective comeback single, 'Silly Me,' which climbed the UK Top 20 airplay chart after its release in April. The soulful track has also received a dance remix by D.O.D. (listen here) and a captivating live acoustic performance (watch below).
In addition to her musical endeavors, Jess made an explosive return to the stage, captivating audiences at prestigious events like BBC Radio 1 Big Weekend, Capital Summertime Ball, Hits Live, and Planet Pride festival in New York.
After a well-deserved three-year hiatus, Jess Glynne has come back stronger than ever, embarking on a new chapter in her incredible career. With over 4 billion global career streams, seven UK No.1 singles (the most achieved by any solo British female artist in history), two UK platinum albums, 11 platinum singles, and nine BRIT Award nominations, she continues to solidify her status as a Grammy-winning pop sensation.
Listen to What Do You Do? by Jess Glynne.
Featured Photo by: Dennis Leupold