Ed Sheeran unveils 'Boat,' the first track from his upcoming album, along with its official video. Witten by the English seaside in the harsh winter weather, "Boat" is the opening song of Ed's new album and a powerful metaphor for depression.
It's the first song he wrote for his upcoming album, which tackles the struggles of feeling low and powerless to break the cycle. The song's official video, directed by Mia Barnes, reinforces this message, as Ed is submerged in the sea with waves crashing over him.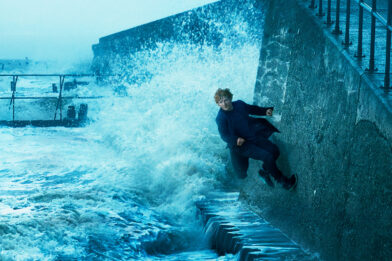 "Boat" comes on the heels of Ed's 14th UK No.1 single, "Eyes Closed," which earned him the third-most chart-toppers in UK history, trailing only Elvis and The Beatles. Ed's vulnerable new album, "-", will be released on May 5th by Asylum/Atlantic. Written amid grief and hope, the fourteen-track record was written and recorded in February of last year with Aaron Dessner (The National) after a series of challenging events had affected Ed's life.