Don Broco celebrate their first UK No.1 album with Amazing Things, marking their third consecutive UK Top 10 album release.
Amazing Things has been available on streaming platforms since October 22nd, when the band started their massive UK headline tour including two shows at Brixton Academy, but due to unavoidable delays in the manufacturing process, the physical release of the album had to be delayed.
However, with the release of the album on physical formats last Friday, the Bedford band have now rocketed straight to the top of the UK's Official Albums Chart, with their most acclaimed record to date.
Speaking about their chart success frontman Rob Damiani says, "Wow, our first ever UK Number One album!! Thank you so much to our fans for supporting us. We honestly couldn't have done it without you guys. From the bottom of our hearts, we love you!"
Don Broco are playing a series of intimate shows to mark the album release across the country this month with many already sold out or with final tickets remaining. The band then head to the USA in April for a massive 31 date headline tour of all the major cities, finishing with a performance in Florida at the Welcome To Rockville Festival on May 20th.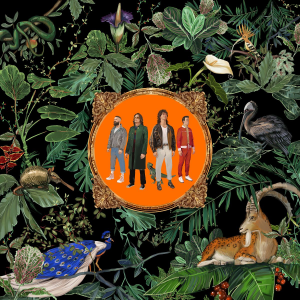 UK February live dates are as follows:
17th – Pryzm, Kingston
18th (5pm) – Esquires, Bedford **Sold Out**
18th (8pm) – Esquires, Bedford **Sold Out**
19th (5pm) – Esquires, Bedford **Sold Out**
19th (8pm) – Esquires, Bedford **Sold Out**
20th (5pm) – Esquires, Bedford
20th (8pm) – Esquires, Bedford
22nd – Blitz, Preston **Sold Out**
23rd – The Mill, Birmingham **Sold Out**
24th – The Parish, Huddersfield **Sold Out**
Always unique, and forever pushing boundaries, Don Broco are never ones to follow the trend and the new album Amazing Things is very aptly named. It's yet another genre-bending masterpiece with electro, rock, pop, metal and more all wrapped up in their own unique blend, bringing to mind the likes of Deftones, Beastie Boys and Linkin Park amongst others… but simultaneously sounding like nobody else on earth. You can stream the album and purchase physical copies HERE