Open Mic UK have announced their music competition auditions dates for Open Mic UK 2018!
The Open Mic UK music competition auditions will be hosted at 11 regions across the UK and the competition will be searching to find the UK's best singers, singer songwriters, rappers and vocal groups!
PERFORM IN FRONT OF RECORD LABEL A&R AND GET YOUR MUSIC HEARD!
It's a chance for aspiring singers and musicians to perform to Music industry judges who are at every stage of the music competition from the auditions to the Grand Final.
Judges in the past include judges that work for the three major record labels (Universal, Warner and Sony) in attendance at last year's competition, as well as festival organisers, national radio DJs, regional press and BBC Introducing, with judges getting more prestigious as the competition progresses.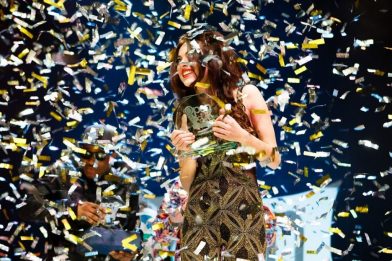 SINGING COMPETITION AUDITIONS DATES ANNOUNCED FOR OPEN MIC UK 2018
Open Mic UK is brought to you by Future Music, the companybehind the discovery of numerous acts who have competed in the competitions on their way to being signed to major record labels.
Lucy Spraggan, Luke Friend, Karen Hardy, Jacob Banks, plus Warner Music's signings and Open Mic UK's first winnerBirdy and The Lottery Winners along with Union J's Jaymi Hensley amongst many, many more have auditioned.
OPEN MIC UK 2018 MUSIC COMPETITION AUDITIONS
Book your audition for 2018 now to secure your place… Enter now here!
Sunday 26th August 2018 – Early PM – Dingwalls, Middle Yard, Chalk Farm Road, Camden Lock, London, NW1 8AB
Sunday 9th September 2018 – PM – Media City UK, University of Salford, Plot B4, Salford Quays, Manchester, M50 2HE
Saturday 15th September 2018 – Early PM – SouthBank Club (Studio),Dean Lane, Bristol, BS3 1DB
Saturday 15th September 2018 – PM – Vincent Harris Suite, Sheffield City Hall, Sheffield, S1 2JA
Sunday 16th September 2018 – AM – White Eagle Club, 211 Balham High Road, London, SW17 7BQ
Sunday 16th September 2018 – PM – 1865, Brunswick Square, Southampton, SO14 3AR
Sunday 16th September 2018 – AM – The Tyne Theatre & Opera House, Westgate Road, Newcastle, NE1 4AG
Friday 21st September 2018 – Evening – Absolute Music, Knighton Heath Estate, 855 Ringwood Road, Bournemouth, BH11 8NE
Saturday 22nd September 2018 – PM – Concourse 22-23, National Exhibition Centre (NEC), Birmingham, B40 1NT
Sunday 23rd September 2018 – AM – Hamptons Sports & Leisure, Tydemans off Beehive Lane, Chelmsford, Essex, CM2 9FH
Sunday 23rd September 2018 – PM – Britannic Suite, The Liner Hotel, Lord Nelson Street, Liverpool, L3 5QB
For more information and to book your audition!
Go to the website at:
www.openmicuk.co.uk