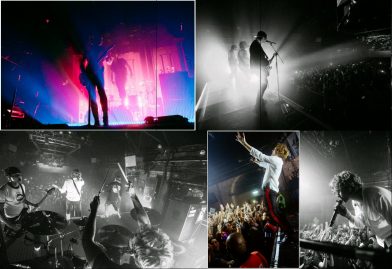 Following a sold-out show at London's Heaven last night, 5SOS have revealed a stunning acoustic rendition of their new single, 'Want You Back'. Watch below.
Listen, stream and download the brand new single from 5SOS now Lyrics: Can't help but wondering if this is the last time that I'll see your face Is it tears or just the fucking rain ('POURING' CLEAN) Wish I could say something Something that doesn't sound insane But lately I
Want You Back' is 5SOS' first new single in nearly two years and has already amassed over 30 million streams on Spotify since it's release on 23rd February. After 18 months on the road in support of their No. 1 sophomore album 'Sounds Good Feels Good', the band have spent the last year living, writing and recording their new album in Los Angeles, set for release through Capitol Records this summer.
The band say, "Finally… It's been 3 years since our last album and we are so ready to share new music with the world," 5SOS told fans. After spending the last 5 years on the road since the age of 16, it was important we took time to reflect as individuals and now we're coming back stronger and more unified than ever. These songs mean the world to us and we have held nothing back in writing and recording this album. We've been rehearsing a lot of the new songs live and can't wait to get back out on tour to connect with our incredible fans."
Pop Scoop founder and editor. Ex showbiz/tech editor at the Cyprus Mail. Former sub-editor at Archant. Former art director Sky TV. Co-founder of Kool Magazine and freelanced for the BBC, Channel 4, Warner Bros and the Cyprus Broadcasting Corporation.

Posted Under
Twitter
Join us on Facebook