Jaya The Cat and Millie Manders & The Shut Up put on a superb show at The Waterfront. Both acts were extremely energetic and infectious which left the crowd (myself included) begging for more!
Millie opened with her signature song 'Little Big Mouth' drawing in the audience with its lighthearted atmosphere and vibrant vocals. As the set progressed, their animation grew tenfold with 'Brave' and 'Lollipops' not only drawing the hungry listeners closer, but showcasing Millie's personal affliction with her music by letting it flow through her movements.
Her reaction to her own words, and the expert band that accompanied her truly set the stage for the evening. As their set reached it's peak, 'Teddy' punctured all expectations and blew the hardcore fans away; Potentially foreshadowing the end of their set.
'The One That Got Away' ended their audio-visual masterpiece, only to be met with an overwhelming cheer of sheer elation.
Each and every member of Millie's ensemble played skill and emotion, feeding their energy back to the floor to create an environment like none other.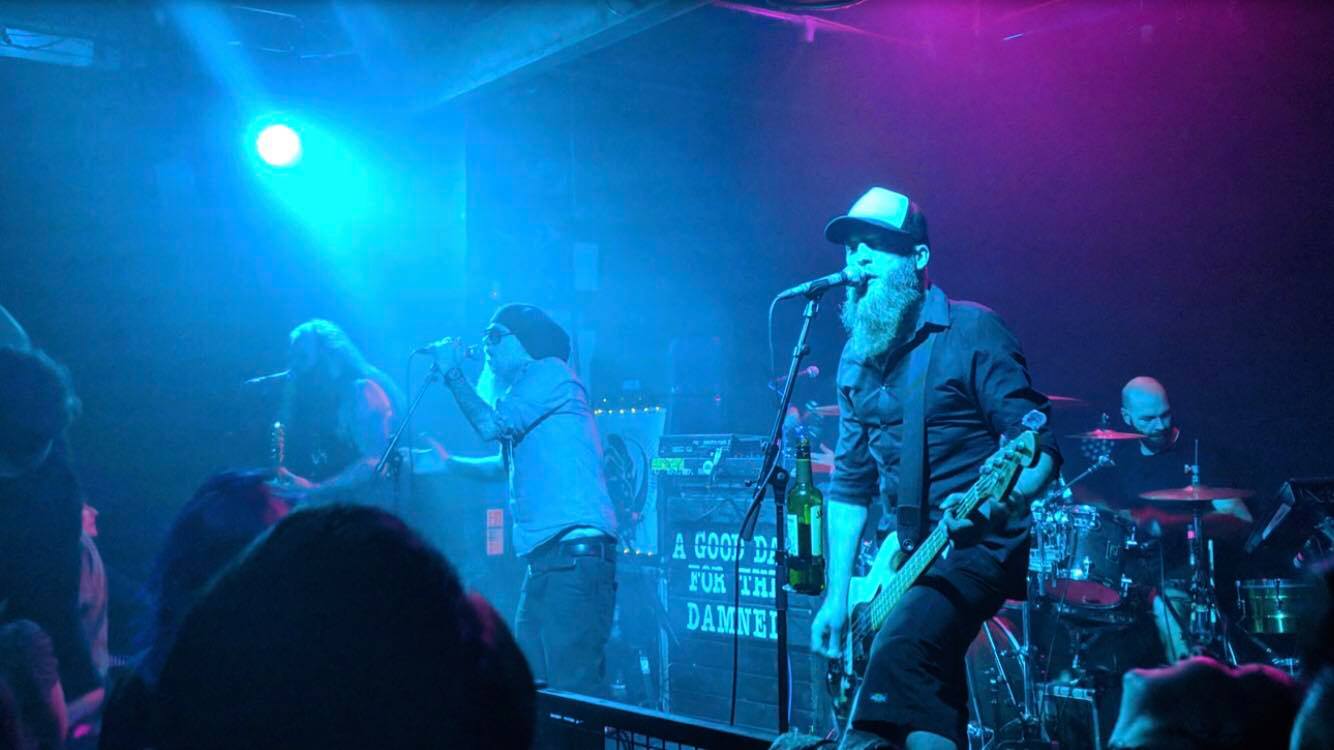 With Jaya The Cat being a well recognised group, the anticipation was palpable. They were met with a roar of excitement as the crowd drew forward yet again to the sweet sound of 'Wine Stained Futon'. Fed off the back of Millie's punk rock vibes, Jaya's set tapped into the more chill side, bringing a real sense of communion amongst the listeners.
Happily, some of the golden songs from their past reared their head; 'Hello Hangover' personally struck me. 'El Camino' took a heavier route, with their performance similarly incensing the audience into a mad frenzy of high.
Their merch became a particular highlight as a vinyl being thrust into the air caught the attention of the band, creating delight and a more personal connection I'm sure! It was a joy to hear the wide range of Jaya The Cat instead of a closed portion.
To our pleasure, they didn't play it safe. They read the crowd and worked hard on them. It was obvious the group enjoyed the enclosed space, allowing their excitement and passion to fuel the energy of the night.
As the end neared, 'Amsterdam' became a clear favourite again with 'Sweet Eurotrash' and 'Here Come The Drums' eclipsed my expectations as an explosive encore.
Having not religiously listened too, or been to events such as this in the past, the venue with its packed interior, enthusiastic performers and expertly crafted songs brought on a side to me I never knew I had. Both Jaya and Millie created the perfect feeling to bring light into 2018 and start the end of the week. They are a pair I shall look to listen to again the first chance I get!
Jaya The Cat setlist
Wine Stained Futon
Rebel Sound
Nobody'S Fault
Hello Hangover
A Rough Guide To The Future
Twist The Cap
Thank You Reggae
El Camino
Huddersfield Rain
Forward
Fake Carreras
Closing Time
Good Morning
Amsterdam
Mistake
Final Solution & Rebel Outro
=========================
Sweet Eurotrash
Here Come The Drums
Millie setlist
Little Big Mouth
Obsession Transgression
Bacchus
Right To Life
Brave
Lollipops
Long Gone
Pretty Green
Teddy
Mr Stupid
One That Got Away