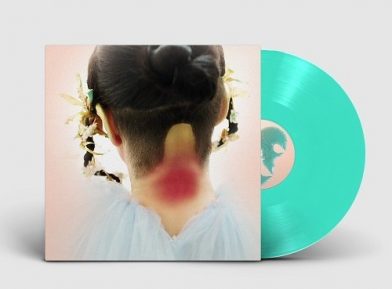 Designed by long term collaborators M/M, Björk is releasing a limited edition vinyl of the 'Blissing Me' remixes. The vinyl is aqua and packaged in a beautiful sleeve that also uses stills from the lush Tim Walker and Emma Dalzell video for the original song.
One of the remixes strips back the existing layers of song to purely her voice and a harp arrangement by herself, and another is by the enigmatic artist serpentwithfeet who has gifted his heavenly gospel tones to the track.
The vinyl will be released on February 23rd, and will not be repressed.
Utopia is available to stream and buy now https://bjork.lnk.to/utopia
Harp version: https://bjork.lnk.to/blissing-me
serpentwithfeet remix: https://bjork.lnk.to/blissing-me
Pop Scoop founder and editor. Ex showbiz/tech editor at the Cyprus Mail. Former sub-editor at Archant. Former art director Sky TV. Co-founder of Kool Magazine and freelanced for the BBC, Channel 4, Warner Bros and the Cyprus Broadcasting Corporation.

Posted Under
Twitter
Join us on Facebook