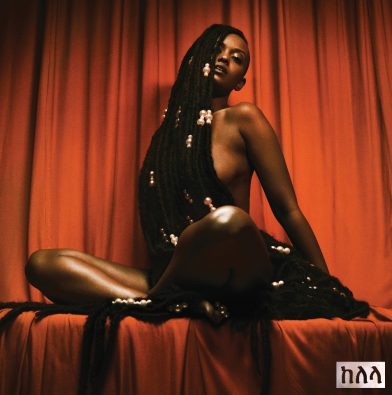 Today, Kelela is announcing her highly-anticipated debut album. Take Me Apart is due October 6th via Warp Records, and is available for pre-order now. To coincide with the announcement Kelela is sharing the first single from the project, "LMK." Listen below!
The new album, out October 6th.
The song is a battle cry for independent women as Kelela flips the heteronormative construct that women want to settle down. She demolishes that notion and turns this dance floor-ready cut into a weapon of empowerment, preferring a one night relationship while declaring "it ain't that deep." The track was a World Record on Zane Lowe's show on Beats 1, stream it via the links listed above.
News of Kelela's album and her new single come on the heels of stand out performances at FORM Arcosanti and Full Moon Festival in addition to tour dates with The xx and Gorillaz.
Stay tuned for more show announcements and catch her at Made In America Festival as well as at a special performance at The Hollywood Bowl with Solange.
In the meantime, listen to "LMK" and pre-order Take Me Apart above. Further information about Kelela including full album details can be found below.
TRACKLISTING
Kelela
Take Me Apart
October 6, 2017
(Warp Records)
1. Frontline
2. Waitin
3. Take Me Apart
4. Enough
5. Jupiter
6. Better
7. LMK
8. Truth Or Dare
9. S.O.S.
10. Blue Light
11. Onanon
12. Turn To Dust
13. Bluff
14. Altadena
We're always on the lookout for writers/presenters/videographers and photographers. If you think you have what it takes to join the writing team. Get in touch!
http://www.popscoop.org/joinus/

Posted Under
Twitter
Join us on Facebook