Fashion and lifestyle magazine PHOENIX explores the meaning of popular culture at the end of 2015 through fashion, music, entertainment and the arts. American pop music sensation with Nick Jonas features on the male cover, while British artist Foxes graces the female cover.
Nick Jonas returns to the spotlight with his new solo track Levels, impacting mid October. In a 10 page fashion shoot shot by renowned LA based photographer Gitte Meldgaard, and interview with PHOENIX Editor-in-Chief Hannah Kane, Jonas reveals:
What he's learnt from past relationships, "I think the biggest thing that I've learnt, specifically about dating, is it's important you know how much you want the world to see. I'm a pretty private person, but obviously there are times when it becomes hard."
What inspired the new album?, "The biggest inspiration has just been living life, it's been a crazy year – really great moments and some challenging moments. My goal has always been to be as transparent as possible and just share my heart and my music and what I've been going through. So it's been about diving in and being as open and honest as possible."
Why he's set up new record label Safehouse Records with fellow pop star and good friend Demi Lovato.  "It's very exciting. Basically my friend Demi [Lovato] and I were both at the point in our careers where we had established ourselves not only as artists but also as businessmen and women as well. We thought it would be great to collaborate with someone you feel safe with – and work with a friend to set up a new chapter. We went with our long-time manager Phil McIntyre and set up Safehouse Records. We built this thing that we're both so excited about"
His favourite things to do are "Play some golf, eat great food, smoke a cigar and have a drink with friends. I'm basically an old man!"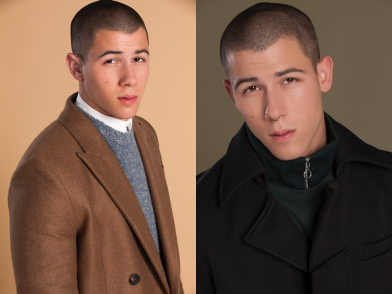 Grammy Award winning British singer Foxes opens up in an exclusive and candid interview and reveals how personal heartbreak inspired the new album All I Need. "It's a message I want to give, because I feel like, yes I did go through a breakup and yes I was absolutely torn apart and all that stuff, where you just kind of hide yourself away and you don't really know what all those heartbreak songs are really about until you actually break up with someone."
Phoenix Magazine is out now!