Fleur East has announced that her highly anticipated debut album 'Love, Sax and Flashbacks' will be released on December 4th.
The album features the soon to be premiered first single 'Sax' , an enormous pop/funk smash packed with undeniable attitude.
Fleur has spent the last eight months writing and recording the record working with luminary producers such as Fraser T Smith, Rodney Jerkins, TMS and Oak.
Fleur East is one the UK's hottest rising talents. As one of the X Factor's most memorable stars, Fleur kept the audience and judges captivated during the 2014 series with her varied performances and undeniable stage presence. Under the mentorship of Simon Cowell her show stopping performance of Uptown Funk was arguably the highlight of the whole series, peaking at Number 1 on iTunes.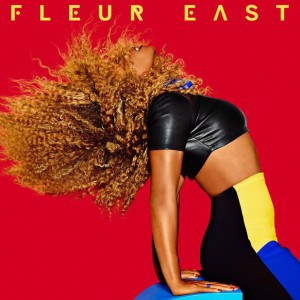 Track listing:
Sax
Breakfast
More and More
Gold Watch
Love Me or Leave Me Alone
Paris
Kitchen
Over Getting
Baby Don't Dance
Tears Will Dry
Never Say When
Uptown Funk
Additional tracks on deluxe only:
Like That
Serious
Know Your Name
Girl On Fire