Oh what a night! The BRITs brought us another memorable awards ceremony with the perfect mix of stunning performances, cringeworthy speeches and links from the presenters and a couple of catastrophes. Ahhh yes, we Brits do it so well!
Not only did Taylor Swift look flawless on the red carpet, she took to the stage to open the event with a glittery performance of Blank Space.
As expected,  Ed Sheeran and Sam Smith bagged two awards each. Paloma Faith celebrated winning the award for Best Female at the BRITs last night (Feb 25) with an incredible performance of her classic single "Only Love Can Hurt like This".
The single is taken from the album "A Perfect Contradiction" which, like her previous two albums, has now gone double platinum, with sales in excess of 600,000. On March 10 the album will have been in the UK Top 40 for an entire year – the last female artist to achieve this feat was Adele. Paloma's album is the biggest selling by a British female artist in 2014.
Another defining moment was Ella Henderson's "gracious loser" face. This broke the internet as much as Paloma's win. See it for yourselves.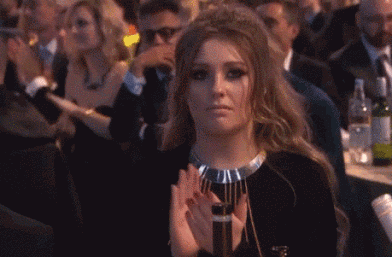 One of the most memorable events will be Madonna's fall from the stage. One of her dancers tried to remove a cape she was wearing as part of the performance. Unfortunately this caused the singer to fall back down a set of stairs with a pretty heavy thud….Ouch!
Let's see that moment again, and again, and…
Madonna later posted on Instagram: "My beautiful cape was tied too tight!
"But nothing can stop me and love really lifted me up! Thanks for your good wishes! I'm fine!"
…Phew!
BRIT Awards 2015 Winners List: