SNOG Frozen Yogurt believe people all around the world should be free to snog whoever they want, whenever they want. To celebrate the 25th anniversary of gay equality charity Stonewall, SNOG has created a unique campaign #FirstSNOG to support the charity's work.
To pay tribute to the importance of Stonewall's continued work, SNOG have commissioned Carri Munden of Cassette Playa, known for her bold graphics, to develop an exclusive SNOG app. Fans can voice their support in aid of the work of SNOG and Stonewall by uploading to an interactive #FirstSNOG Insta-Exhibition which already features First SNOG takeovers of Stonewall supporters from the fashion, art, music and film world, including: Russell Brand, Harry Styles, Rita Ora, Florence Welch, Douglas Booth, 3D from Massive Attack, Bobby Gillespie, Boy George, Jack Whitehall, Noel Fielding, Rhys Ifans, Katy B, Nick Grimshaw, Calvin Klein, Karen Elson and many more. To get involved, download the app from iTunes.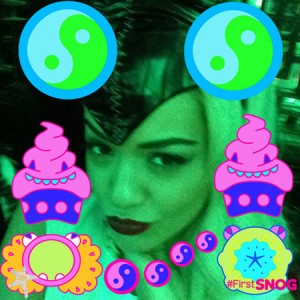 Speaking on the collaboration and the brands support of Stonewall, SNOG founders Rob Baines and Pablo Uribe commented, "This year has been an exciting year for SNOG, we launched our first range that you can enjoy at home and we wanted to mark this by supporting a cause personal to our hearts – people's freedom to SNOG who they want. You never forget your first SNOG and it should not matter who that is with. We admire and respect the work of Stonewall and are proud to be part of the 25th year celebration. We commissioned Cassette Playa as we loved the freedom and vibrancy of Carri Munden's graphic sensibility and we are thrilled so many of the SNOG fans have got involved in the campaign."
As well as raising awareness, SNOG is helping Stonewall to raise funds via their London based shops where a special Stonewall serve featuring a selection of rainbow coloured fruits will be available for the duration of the Stonewall 25 celebration. A donation of £3 can be made to Stonewall by texting 'SNOG' to 70300, with proceeds going towards the charity's continued international work.
Ruth Hunt, Acting Chief Executive, Stonewall comments that, "In our 25th year we know that there's still so much work to do. Around the world in countries like Russia, Nigeria and Uganda, LGBT people are being oppressed and persecuted simply because of who they are. We've achieved so much here in Britain and with your support we can do the same around the world."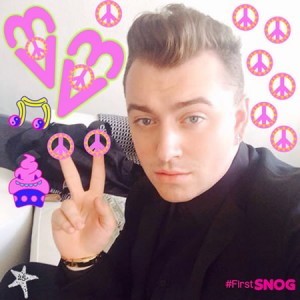 The #FirstSNOG campaign features characters created by Carri Munden inspired by SNOG flavours and toppings, including: Kiwi Dude; his kiwi belly is also his mouth! aaaRGhh, Nutty Granola; peace man nutty nirvana, Passion Fruit Monster; the wiiiild one, Cute Lil' RaspB; cutie but don't cuddle him 'cos he'll squish! – Sprinkles; this lil' SNOG is pure green tea frozen yogurt + rainbow sprinkles, and Yogi; yummy, chiiiiilled, wise but dorky.
All of the characters in the #FirstSNOG app are also featured in a takeover of SNOG's Soho shop, which shows the characters engaged in conversation with speech bubbles containing distinctive Cassette Playa emojis, inspired by peace, love and fruit! Carri Munden has also designed staff uniforms featuring the characters and a special Stonewall celebration playlist which will be played in the shop.
Carri Munden of Cassette Playa says of the collaboration, "Each character I have created is my interpretation of a snog, reflecting everything I love about SNOG – positive energy, healthy and cute! They are unique characters to share as a token of love and affection. Cassette Playa is about the overlap of real and virtual worlds, so the app is about fun, play and sharing, and an in-store installation that mirrors that experience, whereby the characters and emojis from the app, also interact with the landscape of the store."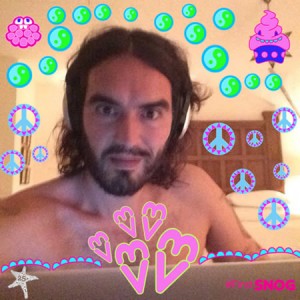 SNOG Frozen Yogurt was founded in London in 2008 and now includes 9 shops across the UK. This year SNOG launched their new mini pots so fans can SNOG at home. The 140ml single pots contain 130 calories per serving. Flavours include Summer Berry Berry Slam, Berry Blue Açai Burst, and Passion Fruit Pip Pop. The refreshing and delicious pots are available at Waitrose and Sainsbury's shops across London, RRP £1.69.