They're the hottest girl band on the planet, but Little Mix admit they'd like to go to university. Speaking exclusively to British Cosmopolitan's spin-off student magazine, Cosmo on Campus, Leigh-Anne states:
"The idea of uni is really fun – all my friends have been and loved it. I don't know if I'd have coped, but I'd love the freshers' week thing: meeting new people and feeling independent… I do feel like I've missed out a little bit."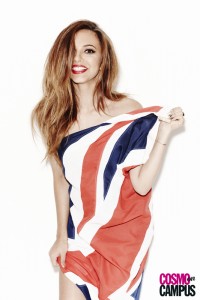 Jade had always planned to attend university, but joined Little Mix before she had the chance:
"Yes [I considered uni]. I'd only just finished my A-levels when I joined Little Mix. I'd enrolled on an arts degree in South Shields, but never got a chance to start it."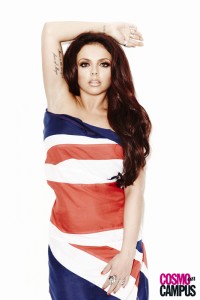 Jesy would have gone straight to work, but admits she's jealous of student lie-ins:
"I was rubbish at school. I was never destined to have anything to do with education – it just wasn't on my radar. If I wasn't in Little Mix, I'd probably still be a barmaid, trying to work out what to do with my life… My best friend started uni before I did X Factor, but I wasn't too jealous, although I do feel envious of her lie-ins, because we don't get any sleep, ever!"
Discussing her most student-like habit, Perrie reveals she often pops to the shops in her PJs:
"I go to the shops in my PJs all the time! Especially when I'm with my best friend Catherine and we're in Newcastle. If it's really late – like four in the morning – we'll have cravings for crisps and snacks, so we'll drive to the 24-hour Tesco. Nobody's ever at Tesco at that time; it's nice and empty."
As for their ultimate student-type meal, Jade favours a simple crisp sandwich, but Perrie loves a much stranger concoction: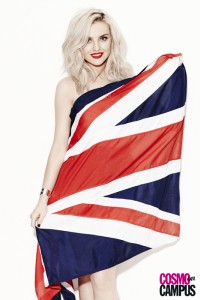 "I love spaghetti Bolognese. I eat it everywhere I go – you can't go wrong with it. My other student favourite sounds rank, but it's not: Chicken & Mushroom Pot Noodle with Wotsits. It's so good! You don't have to mix the Wotsits in, you just sprinkle them on top like croutons!"
For Leigh-Anne the thought of house-sharing is her idea of hell:
"The idea of house-sharing is probably my worst nightmare. I hate cleaning up after other people! When the girls come for lunch or rehearsals at mine, I make them eat on plastic plates so I don't have to wash up! I'd be like the mum of the house."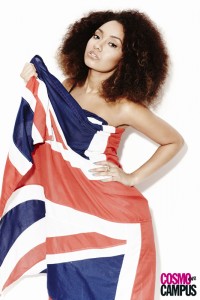 Jade also comments that their own time is really important to them:
"We're together 24/7, but luckily we don't get sick of each other. When you're living so close to other people, honesty is key: being forward and open. If you've got a problem, you say it and you sort it out. Alone time is important too. We always have separate hotel rooms – so, if you do want to have some downtime, you can."
As for their top tips for not missing home, Leigh-Anne relies on technology:
"It's all about Skype, FaceTime and WhatsApp. I don't like to turn my phone on abroad because it's so expensive, so if I don't have Wi-Fi then I'm pretty much screwed. Plus it makes it more exciting when you turn on your phone to loads of messages!"
Whereas, for Jade it's all about home comforts:
"I always pack Yorkshire Tea and digestive and Rich Tea biscuits in my suitcase. As long as I've got those, I feel alright."
The full interview appears in the Spring 2014 issue of Cosmo on Campus, available from 18th March across universities in the UK. Cosmo on Campusis also available to purchase now on Apple Newsstand (download the Cosmo UK app to access Cosmopolitan UK – Hearst Magazines UK).