We knew this years Sundown festival had to be good to match last year's and the initial lineup will not disappoint. Tinie Tempah and Ellie Goulding are  confirmed as headliners, with Chase & Status, John Newman, Clean Bandit and Zane Lowe also confirmed to perform.
Highly anticipated, following the phenomenal growth of what has become one of the UK's best live-music events to end the summer festival calendar, the headliners for Sundown Festival 2014 have been announced and, for the fourth year running, will see more of the hottest music stars head to Norfolk, over Friday 29 to Sunday 31 August.
Tinie Tempah headlines Sundown for the first time, with the We Bring the Stars Out, Children of the Sun and Lover Not a Fighter singer leading the line-up on Saturday's main stage.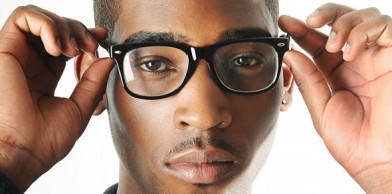 Chase & Status remain one of the most in-demand Sundown acts and are confirmed to perform tracks from their new album along with a mix of their hits, and BBC Radio 1's own Zane Lowe, renowned for his masterful and epic live sets, will also perform on Saturday's main stage line-up.
As one of the most versatile and eclectic female singers in the UK today, Brit-Award nominee Ellie Goulding will headline the main stage on Sunday 31 August. The Starry Eyed, How Long Will I Love You and Burn singer has not only enjoyed huge solo success, but has also landed hits in collaboration with a number of Sundown artists, and is welcomed to Sundown for the first time.
Fellow Brit-Award nominee John Newman is also confirmed to make his first Sundown performance on Sunday's main stage after becoming one of the hottest artists to have soared into the public psyche with the #1 hit singles Feel the Love and Love Me Again.
Clean Bandit, who recently landed their first #1 UK single with Rather Be, are the third Sunday main stage act to be confirmed and are set to be one of this year's stand-out revelations.
Sundown Festival 2014 will play host to more acts, across more stages, to be announced soon and tickets are expected to be in high demand after Sundown audiences grew from 15,000 people at the 2011 event to 38,000 people in 2013, when all camping tickets sold-out months before the festival kicked off.
Sundown Festival spokesperson, Dion Clements comments: "Sundown Festival has enjoyed incredible success in quickly establishing itself as one of the UK's best live music events to end the summer season. Tinie Tempah, Chase & Status and Zane Lowe are all like established Sundown royalty, while Ellie, John and Clean Bandit offer Sundown festivalites the chance to see them perform here for the first time".
Dion adds "With our unique mixed offering of the top urban, pop and dance acts, Sundown caters for a massive range of tastes in the music spectrum, bringing together a diverse music audience for one huge weekend".
Sundown Festival will take place at the Norfolk Showground from Friday 29 – Sunday 31 August. Tickets will be on sale from 1000, Friday, 7 February – to book, visit www.nationalboxoffice.co.uk, or call 0871 224 1113. Early-bird tickets, for this year's Sundown at last year's prices, will only be on sale until 12-noon on Monday 10 February.
More details will be announced in due course.