"Bring It All Back" indeed: All hail the solo return of Tina Barrett – multi-talented singer/songwriter, dancer/choreographer and actress, formerly of mega pop-sensation S Club 7!
Set on a career as a professional dancer from the tender age of 10, Tina worked steadily in this field until she auditioned for manager-guru Simon Fuller's new group project S Club 7 in 1998. The next 5 years were true pop history and the incredible stats speak for themselves: 60 million records sold worldwide, 11 Top 5 UK hits, two BRITs, five sell-out UK arena tours, award-winning kids TV shows in 133 countries, 4 TV movies and a box-office film.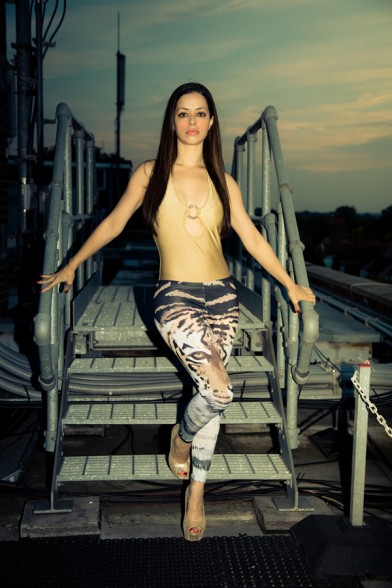 Since S Club 7 split in 2003, Tina has been keeping busy. She was the featured dancer in the music video for Asian singer Navin Kundra's "Shudaayi" (#2 in the World Charts) and has worked with producers and artists such as William Orbit, Beenie Man and Maxi Priest. The launch of Tina 2.0 came in 2012 when she dropped self-penned debut solo single "Fire", a raunchy house track showcasing her distinctive smoky soul voice. Her vocals have been foregrounded to even greater effect in blues/soul smouldering stomper "Makin' Me Dance", which is the second single to come from her debut solo album "Woman", due in early 2014. As the album title suggests, Tina's new sound and vibe are a decisive step into musical maturity and all the more exciting for it!
Pop Scoop! recently had a cheerful, in-depth chat with Tina via telephone (on a bit of a scratchy line). She spoke at length about her new single and sound, her songwriting, how she started out in dancing, what it's like to look back on her time with S Club 7 [SCOOP: She gave the strongest hints we've heard yet of a potential reunion coming soon!], what she's been up to in the meantime, how it is to perform solo, and the importance of social media for her.

Tina Barrett's new single "Makin' Me Dance" is available on iTunes below: