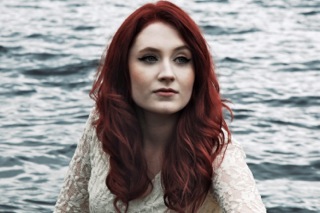 Devlin who won the public vote four weeks in a row on The X Factor in 2011 has talked exclusively for the first time to London's Metro newspaper about her experience on the show.
Describing it as a 'baptism of fire' she talks candidly about her experiences on the show, including her difficult relationship with her mentor Kelly Rowland, Janet reveals: "She's very enthusiastic, a big character, and in those days I was quite quiet. I wasn't very chirpy, which I think annoyed her"
Devlin recalls being made to sit on a rooftop unit she cried for the cameras: "I was on that roof for several hours."
She continues: "I was being quite emotionless, which got on their nerves. They said how do you expect anyone to connect with you unless you let your guard down? Eventually, I cried. It was horrible'
The singer releases her debut single 'Wonderful' co-written with Newton Faulkner next Monday 25th November with an album expected early next year.
Watch the music video here: