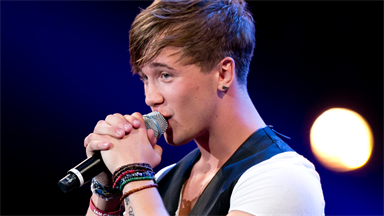 It would seem that Yahoo searches strongly contradict the bookies favourites to win the show, with Hannah Barrett, Abi Alton and Rough Copy being searched for least on Yahoo over the weekend, despite all being tipped as favourites in this year's competition.
Interestingly, Sam Callahan, Miss Dynamix and Luke Friend were the most searched for contestants on Yahoo over the weekend, despite Miss Dynamix receiving the fewest number of public votes, and being eliminated in Sunday night's results show.
The order of searches for the X Factor contestants this weekend were as follows:
Sam Callahan
Miss Dynamix
Luke Friend
Sam Bailey
Tamera Foster
Nicholas McDonald
Kingsland Road
Hannah Barrett
Abi Alton
Rough Copy
Despite searches for Strictly Come Dancing peaking by 432% over the weekend, Yahoo search data suggests that the public's interest currently lies with the X Factor, with almost double the amount of searches for the X Factor over the weekend, than for Strictly.
In terms of Strictly searches on Yahoo this weekend, it was all about the ladies. Fiona Fullerton was the most searched for Strictly contestant on Yahoo, closely followed by Rachel Riley and Susanna Reid.