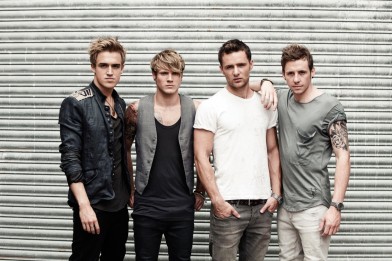 British pop sensation McFly, the UK's most successful jazz artist of all time, Jamie Cullum, Brit Award winner Gabrielle and chart-topping do-wop quintet The Overtones will celebrate the festive season in style at Magic 105.4's first ever Magic Sparkle Gala, at London's IndigO2 at The O2.
The event will take place on Tuesday 3rd December and tickets go on sale from 9am on 25th October, priced from £35-£55. O2 customers have access to priority ticketing with an exclusive 2-day pre-sale from 9am on 23rd October. 
Gabrielle said: "I'm so excited to be taking part in the Magic Sparkle Gala; the IndigO2 is a great venue, the show has a fantastic line up and I'm really looking forward to playing with my band. It will nearly be Christmas so I know there will be lots of fun to be had. I can't wait!"
The Overtones said: "We're honoured and excited to have been asked to perform at the Magic Sparkle Gala live show. We can't wait to share the stage with some great artists and have a big party…we may even throw in a Christmas song or two!"
Magic 105.4 Managing Director, Steve Parkinson said: "We are excited to be staging the first ever Magic Sparkle Gala on 3rd December at the IndigO2. The festive season launches with a fanfare as the likes of Jamie Cullum, McFly, Gabrielle and The Overtones take to the stage for a string of great live performances. Expect a few Magic surprises along the way –we expect this intimate event to sell out fast."
With the ability and versatility to blur musical genre with his unique take on jazz, pop and rock, Jamie Cullum is an artist who needs little introduction. So, don't miss your chance to see him at this extra-special winter event, doing what he does best.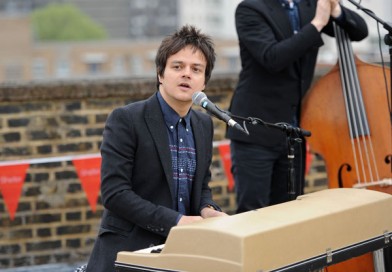 Chart-topping band McFly, formed 9 years ago and quickly won over the country with their boyish charm and lively tales of adolescence. Now, the band are back and taking to the stage for a performance to remember at the Magic Sparkle Gala.
With her breakthrough hit 'Dreams' storming the charts, ten Top 10 hits and two Brit Awards to her name, Londoner Gabrielle is sure to light up the evening. Also, joining the stellar line up at the IndigO2 on 3rd December, are The Overtones, who have won critical acclaim with their first-rate vocals, blending classic 50s' harmonies with modern pop.
To join the festivities and be at this special night of music, simply visit www.magic.co.uk www.ticketmaster.co.uk or www.axs.com.