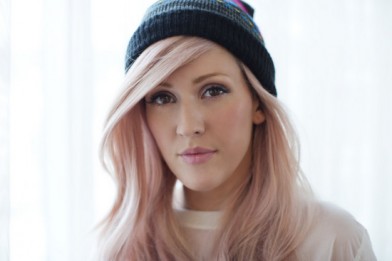 In just two weeks time Ellie Goulding will take to the stage alongside some of the biggest names in British music for 'Unity – A Concert for Stephen Lawrence'. Also performing at the concert will be Jahmene Douglas and the London Community Gospel Choir.
Ellie said: "I am thrilled to be joining the line up alongside amazing artists for such a worthwhile event – to be able to use music for a good cause is a dream for me so I hope that everyone who comes has a fantastic night and that the message will help to make positive and meaningful changes to peoples' lives. This is about all of us uniting for social empowerment."
Nick Grimshaw and Reggie Yates have will host the star studded event and there are more exciting announcements to come.
The concert aims to unite communities and bring people of all backgrounds together through the common language of music. It marks the 20th anniversary of Stephen Lawrence's murder. Through the work of Stephen's mother, Doreen Lawrence and The Stephen Lawrence Charitable Trust, Britain is changing but there is still much more to be done. The SL20 campaign, set up by the Trust to mark this important anniversary, aims to highlight Stephen's legacy and the vital work undertaken by the charity in his name. This concert will play a pivotal role in the SL20 initiative.
This event sees UK artists and the music industry working together to create a one-off concert and raise awareness and money for the Stephen Lawrence Trust, further providing opportunities for those disadvantaged by their colour, their postcode, their ethnicity or their poverty – across the UK. All the artists will perform tracks specially chosen for their social message
Unity – A Concert for Stephen Lawrence is supported by Mayor of London Boris Johnson as well as Lewisham and Greenwich Council.
All artists will be arriving at the event in chauffeur driven Audi cars.
TO DONATE MONEY PLEASE VISIT: http://www.justgiving.com/slct/Donate or text SLCT20 followed by either £1, £2, £3, £4, £5 or £10 to 70070 e.g. 'SLCT20 £10' to 70070
Tickets are available to buy here: www.aeglive.co.uk