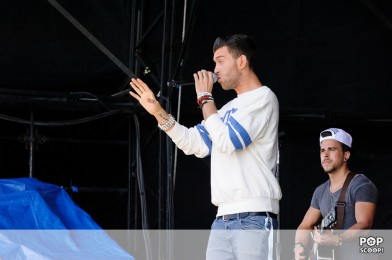 Male R&B/soul solo-artist Mike Hough is another encouraging and inspiring example of how you can make yourself heard in the music business these days with only the aid of your voice. And what a voice it is!
Without the traditional PR trappings of big money, radio play, TV appearances, or an official music video, East London boy Mike has sang his way into what we feel will be a surefire rise to the major leagues of pop. Uploading simple home-videos of himself covering male and female artists such as Rihanna, Chris Brown, Beyoncé, Bruno Mars and Pink, has garnered him an impressive 5 million total YouTube views, nearly 30k Twitter followers, and celebrity endorsements by JLS and The Saturdays. His cover of Rihanna's 'Diamonds' has reached over 4 million views alone, a figure that established acts would be pleased to achieve.
Mike's rich, velvety tenor with its effortless coloratura reminds one of Craig David and Usher, but the palpable emotion and feeling in it are all his own. He released a buzz-track 'Hero' in 2011 and followed that in early 2013 with a self-penned, free 6-track EP entitled 'Stained'. In September he will headline his first ever show at Sound Control, Manchester, and will support female R&B solo-artist Brandy at indigO2, London.
Pop Scoop! caught up with Mike for a quick chat following his debut festival set at Sundown Festival. He spoke about his musical influences, the inspiration for his songwriting, and what's up next for him.

Check out the cool pics from our photographer Neil Burton here: