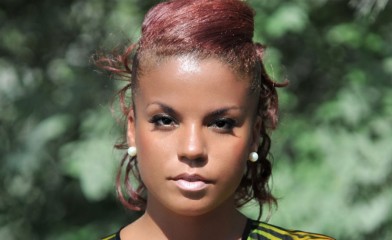 What happens when you get two legends of UK music together in one room? Both recognised and respected as musical pioneers in their own right, Ms. Dynamite and Shy FX come together for new track, 'Cloud 9' released on 23rd September through Digital Soundboy in collaboration with Dynamic Music.
Already getting a lot of love and picking up early support from BBC Radio 1, 1Xtra, KISS and Choice FM, 'Cloud 9' shows that these guys are back and at their best. Infectious Drum & Bass beats infused with a sweet reggae rhythm, Ms Dynamite and Shy FX are going back to their roots and paving the way for a new era of retro-futuristic reggae. Linking Shy's celebrated production skills and Ms Dynamite's mellow vocals, they've created a sound that is truly their own.
'Cloud 9' is the first track from Ms. Dynamite's eagerly anticipated forthcoming EP and is a new musical direction for both Niomi and Shy. Niomi says. "I'm a vibes person. I don't mean to take a long time between tracks but I have to live a little in between and love it myself first. Me and Shy got together and came up with this one. We've been working together for a while and this is us getting back to the roots where we come from."
For those of us that were lucky enough to witness the huge effect that this duo had on the music scene growing up, it's a match made in musical heaven – reggae with a Drum & Bass twist…did anything ever sound sweeter?
Pre-order 'Cloud 9' now: http://bit.ly/14K9qyo