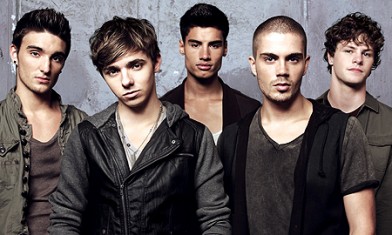 The Wanted have premiered their new single 'We Own The Night' on radio today. The fourth single to be taken from their forthcoming album Word Of Mouth.
The boys teased us with a clip from the follow-up to previous single 'Walks Like Rihanna' last month during an episode of their E! reality show The Wanted Life.
The boys were live in the studio with Ryan Seacrest for the US premiere of the single.
Jay McGuiness told Seacrest: "We love it, it's sort of a sound people expect from The Wanted, just try to make people get out and party but it's also got something really traditional about it, very nostalgic."
Max George said: "It's a bit more like Glad You Came than Walks Like Rihanna. It's got that chanty bit. It's a summer tune, it's got that holiday feel."
The boyband will release 'We Own The Night' on August 11.
Listen to The Wanted's brand new track below!