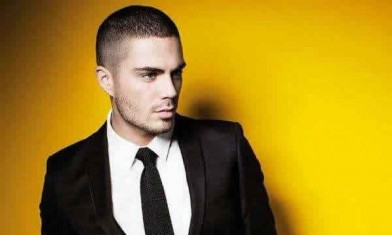 Cheeky The Wanted star Max George has said he would be happy with One Direction star Harry Styles dating his mother and thinks he's a "good catch".
The 'Walks Like Rihanna' singer told heat magazine: "See, I think Harry's really cool, so I think he'd be a really good catch. I wouldn't mind. He'd have done well for himself, though."
Harry earned a reputation for liking older women when he dated 31-year-old Caroline Flack when he was 17.
However, Max still has issues with Zayn and their war of words, saying his nan took offence to Malik calling him "Chlamydia boy" on Twitter.
He said: "The only thing that p***ed me off was when Zayn said something that upset my nan. He said I had a certain something."