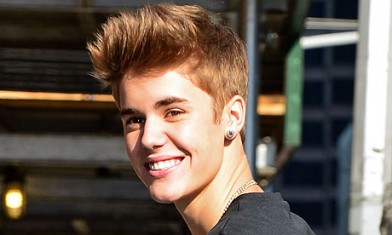 Kid Rock has hit out at Justin Bieber once again comparing the Canadian star to Vanilla Ice, and says he is on a 'long ride down.'
The 42-year-old musician told DJ Howard Stern: "Tell me if this is wrong. Justin Bieber is 100 per cent like watching Vanilla Ice all over again. It's exactly the same.
"The kid's young, he's got some money, he's got the world in his hands, it's just kind of sad to see him go down this trajectory. It's going to be a very long ride down. We all know the story. I kind of feel for the kid, to be honest with you."
When Howard pointed out that Vanilla Ice was a one hit wonder, Kid replied, "As soon as Bieber has a hit, he'll be like Vanilla Ice, then."
Bieber has got other things on his mind with the announcement today of a new movie coming. The superstar is working on another film following the  success of his 2011 3D concert movie 'Never Say Never'.
He wrote on Twitter today: "Rest of the world tour, movie, and #NEWMUSIC all coming this year! never stop working. #focused"
Worldwide box office takings for 'Never Say Never' reached almost $100 million.