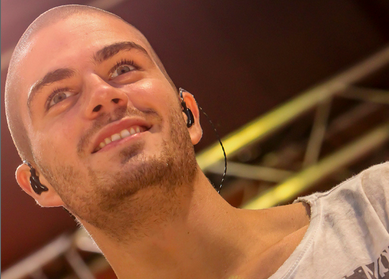 The Wanted star Max George almost drowned after jumping into a hot tub while very drunk while filming the band's reality TV show 'The Wanted Life'.
Luckily, a cameraman filming the reality TV show in Los Angeles came to hid rescue with a little help from bandmate Nathan Sykes.
Max, 24, told the Daily Star: "I went under water in the middle of the night in the hot tub and didn't know. I owe a massive thank you to our night cameraman – he actually saved my life.
Nathan also tried to rescue his bandmate but was not strong enough to pull Max out of the water himself.
Max added: "Nathan did a bit as well. He just was not strong enough to pick me up. But he did help drag my naked, wrinkled body out!
"It wasn't that we were weren't aware we were being filmed, we were so intoxicated we didn't care."
Meanwhile, Max has signed on as the new face of a premium denim brand. The pop star will appear in the upcoming Autumn campaign for Buffalo David Bitton, along with Sports Illustrated swimsuit model Hannah Davis, The first image from the new advertising campaign was released on Wednesday.