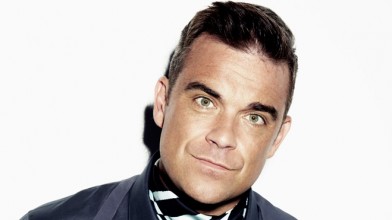 Robbie Williams has revealed he used to use his Live At Knebworth DVD to prove that he was famous to females who did not know who he was when he moved to Los Angeles back when he was single.
Speaking to The Sun he said: "I haven't gone back and analysed my old tours. I have watched the first three numbers of Knebworth when I was trying to get laid in the States.
"I would say, 'I know I am that humble guy you just met at the bar, but check this out!' Then I would press play.
"'What do you think? Pants down? I agree.' It seemed to be pretty effective for a spell."
Robbie's naughty ways are behind him now. He married actress Ayda Field in 2010 and had their first child Theodora together last year.
The Take That singer kicked off his Take the Crown stadium tour in Dublin last week, with Olly Murs as support.
Williams will release a special 10th anniversary edition of his massive 2003 gigs at Knebworth on DVD and Blu-ray on July 29.