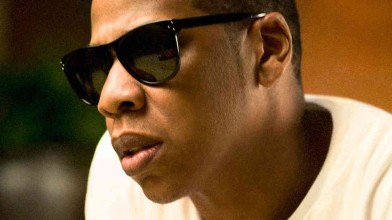 Jay-Z has announced details of a new album, Magna Carta Holy Grail, which will be released on July 4th.
The rapper previewed the album during a Samsung advert during Game 5 of the NBA Finals between Miami Heat and San Antonio Spurs last night (June 16).
"The album is about… this duality of how you navigate through this whole thing, through success, through failures, through all this and remain yourself,"
"We don't have any rules, everybody is trying to figure it out," Jay-Z tells Rick Rubin in the three-minute commercial.
"That's why the internet is like the Wild West. The Wild Wild West. We need to write the new rules."
He adds "The album is about this duality of how do you navigate your way through this whole thing, through success and through failures, and remain yourself?"
See the advert below: